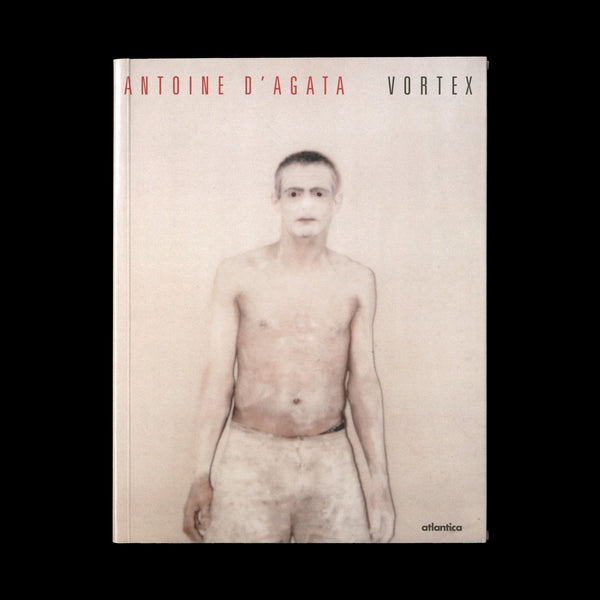 D'AGATA, Antoine. Vortex. Anglet: Atlantica, (2003). [SIGNED]
---
---
---
SIGNED
D'AGATA, Antoine.
Vortex.
Anglet: Atlantica, (2003).

8vo (210 × 158 mm), pp.[64]. 31 black-and-white and 14 colour photographs, text by Christian Cajoulle. Photo-illustrated perfect bound wrappers, text in black and red. Signed by D Agata in black ink on first page. Morten Andersen has placed a small x in pencil next to the photographs that he took. Fine.

First edition, signed with a small drawing of two crossed syringes. Antoine d Agata was born in 1961 in Marseille. In 1983 he left France and travelled for the following ten years. In 1990 he attended photography courses at the ICP in New York, where he met Larry Clark and Nan Goldin. Between 1991 and 1992 he was an intern at Magnum s New York office. In 1993 he returned to France and didn t resume his interest in photography until two years later. Between 1999 and 2004 he was represented by Agence Vu and in 2004 he became a member of Magnum Photos. Eight of the photographs in Vortex were taken by Norwegian photographer Morten Andersen, D Agata s close friend and former fellow classmate at the ICP., Andersen has placed a small x in pencil next to those photographs in this copy of the book.
---
Share this Product
---