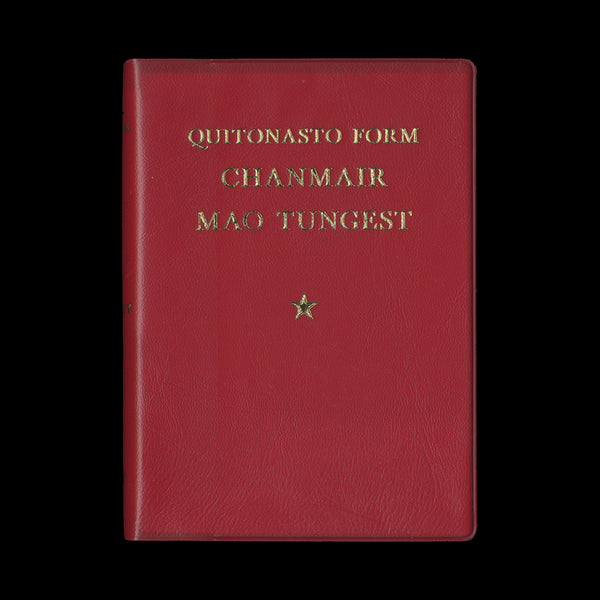 MIDDEL, Cristina de. Party. (London / Barcelona): (Archive of Modern Conflict / RM Verlag), (2013). SIGNED
---
---
---
SIGNED
MIDDEL, Cristina de.
Party.
(London / Barcelona): (Archive of Modern Conflict / RM Verlag), (2013).
12mo (125 × 89 mm), pp.[viii], 316. 40 colour plates bound in. 78 colour photographs. Plain card perfect bound wrappers. Red plastic cover, spine and sides titled in gilt. Signed by De Middel in black ink to first page. Fine.
First edition, signed. Cristina De Middel conceived this book following her first visit to China in 2012. Whilst there she committed to photographing anything that caught her attention without pausing to analyse why. She returned with a set of photographs that proved difficult to categorise, as her astonishment was the only strand that ran throughout. Deciding that this resistance to classification was the key to their ability to portray contemporary China, De Middel proceeded to alter a copy of Chairman Mao's Little Red Book with corrective fluid to provide a framework for the photographs.
Click here to view all items in the 'Moral Tales for Young Artists' list
---
Share this Product
---